Mama Toni is a small company producing hand made high quality gelatoes and sorbets.
In their goodies they use amazing ingredients, such as Sicilian Pistachios, Belgian chocolate and Bourboni vanilla.
They were in need of new consumer packaging, and we were happy to help!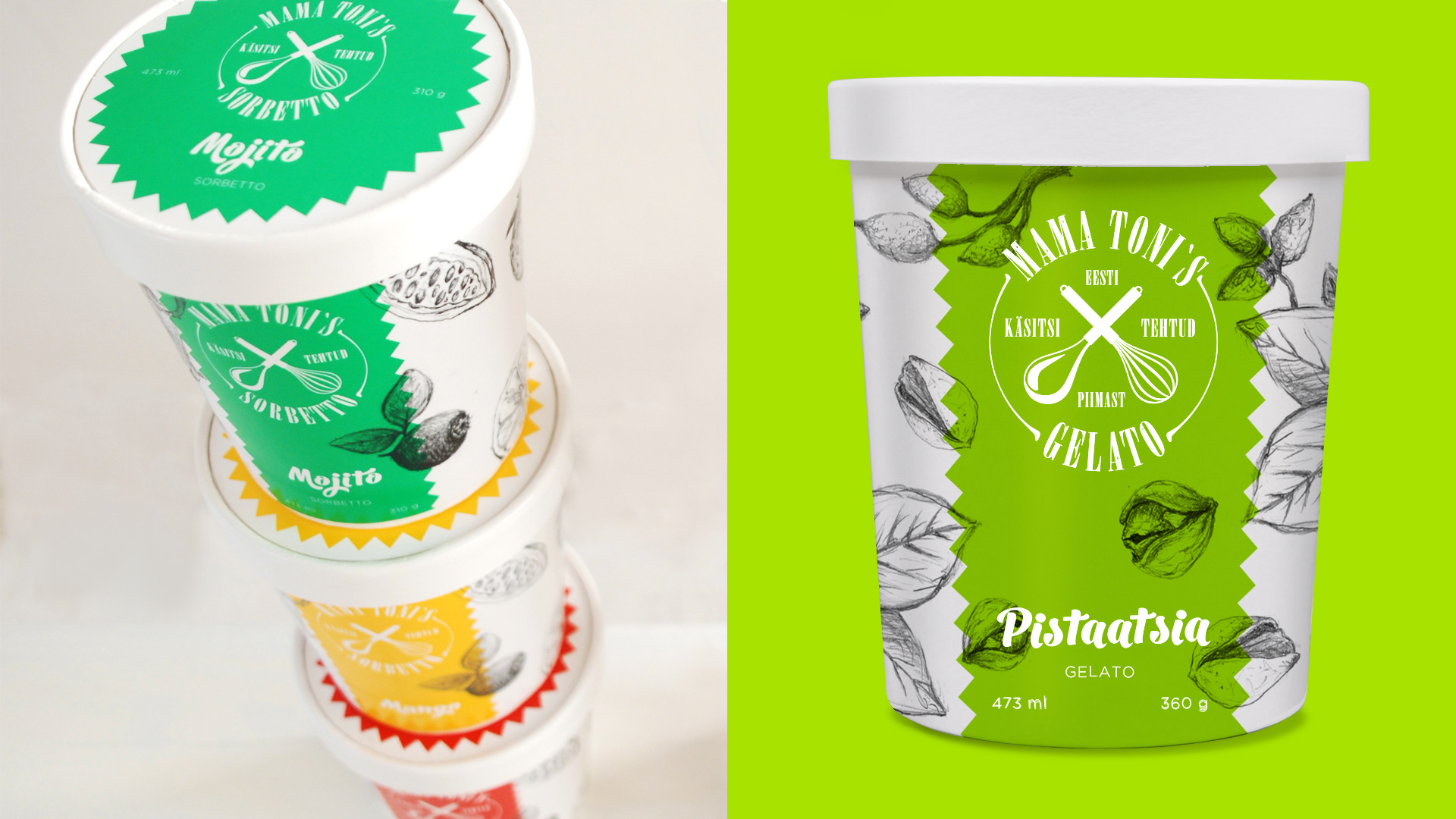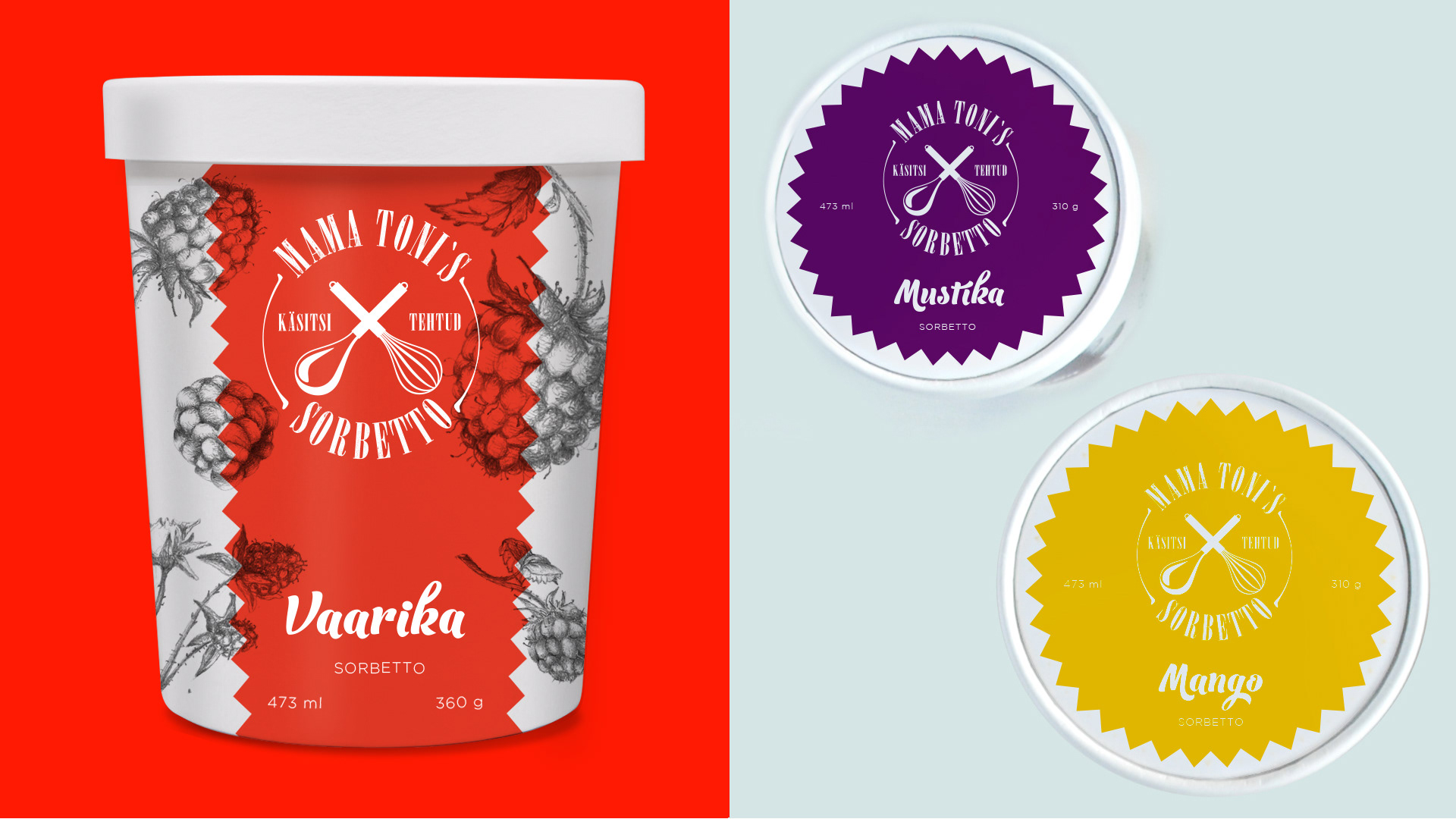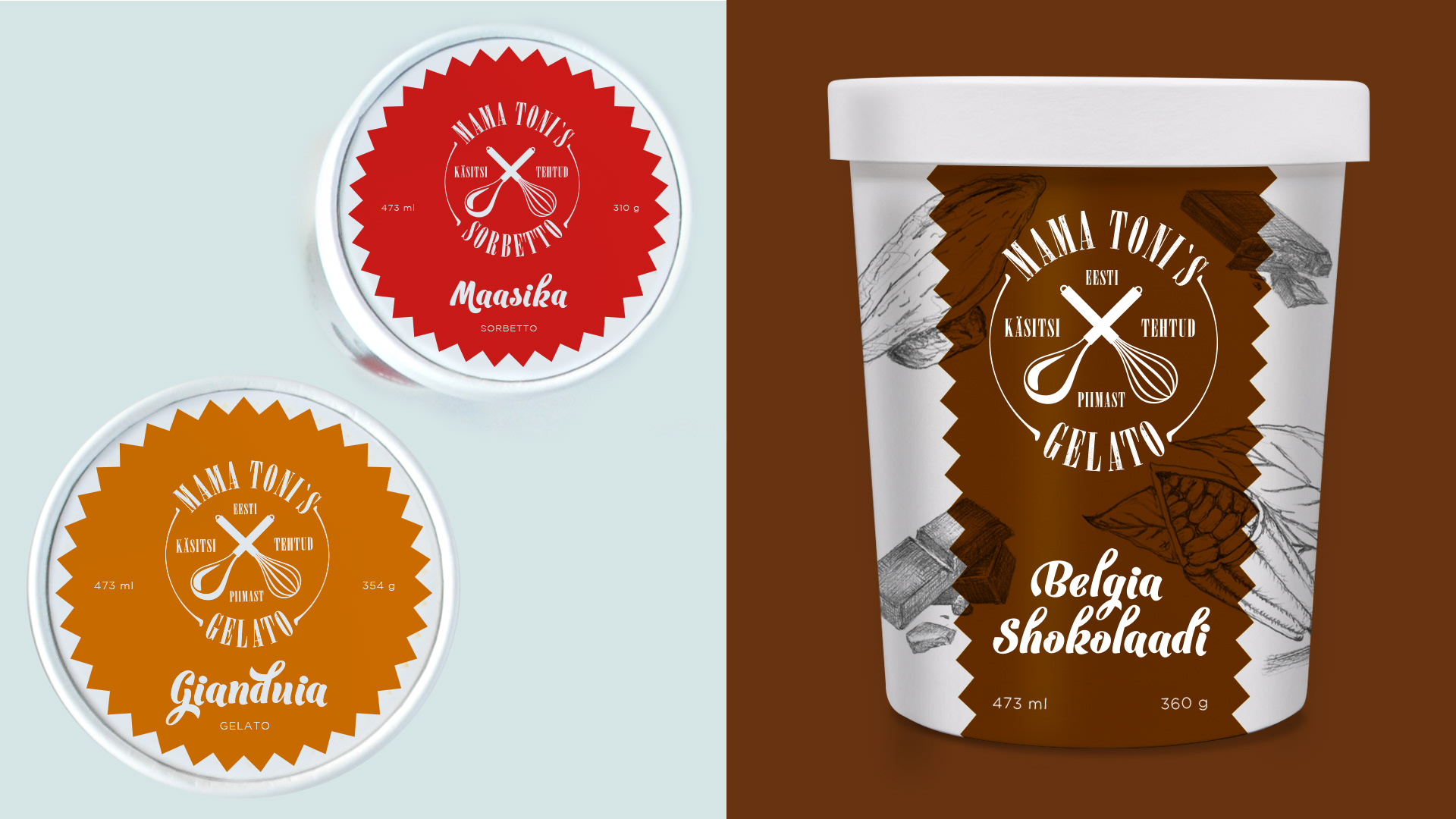 We wanted the design to be dynamic, yet ecological.

So we opted for a two colour overprint to create a nice effect,
and save ink at the same time.